Over the last year or so, we have been talking to our female colleagues, brand friends, watch lovers, and more, about what they want from a fake watch media. This all started with research for our print magazine Lady by GMT, but is now encompassing WorldTempus too. The results of our research have not only been interesting, but eye-opening too. One of the points that frequently comes up is that female watch lovers don't necessarily want to see tall skinny girls wearing luxury replica watches; they want to see real-life women in all their shapes, sizes and colours with watches on. They want to be able to associate with these women and see how great super clone watches look on them.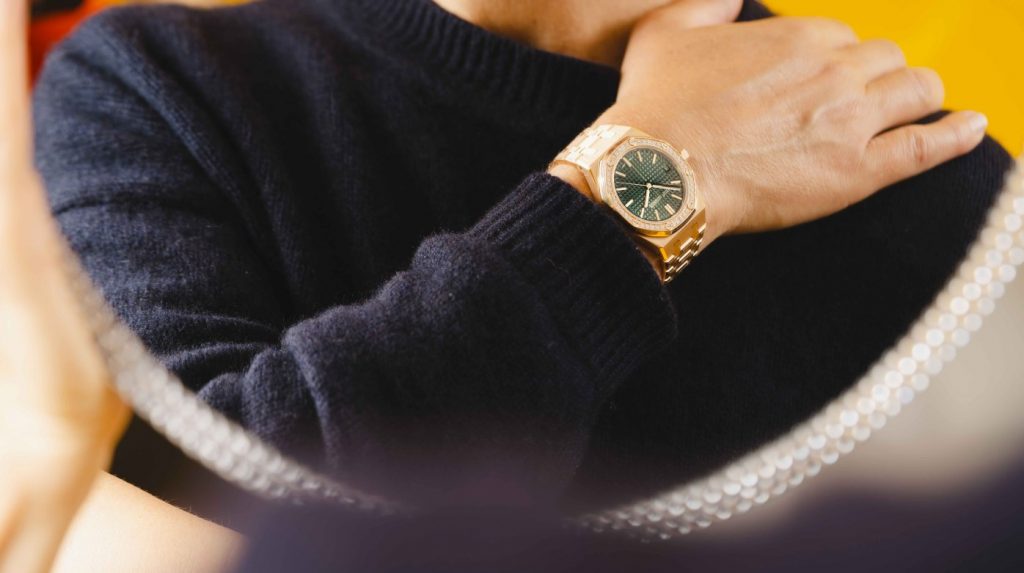 So, when a package of perfect Audemars Piguet replica watches arrived in the office, and all our female colleagues started fighting over the different models, we decided to forget the modelling agencies and let them model the watches themselves. The excitement escalated from here, as I am sure you can imagine. We invited our old colleague and photographer, Joy Corthésy, from the agency Idiome, to capture them wearing the 1:1 fake Audemars Piguet timepieces and a magnificent morning was had by all.
We hope you enjoy discovering these photographs as much as we enjoyed taking them.
Maelys Delore works in the marketing department for both GMT Publishing and our sister magazine Skippers, and chose the AAA fake Audemars Piguet Royal Oak Selfwinding "50th anniversary" two-tone timepiece that comes in a 37mm stainless steel and 18-carat pink gold case with a silver-toned Grand Tapisserie dial. On the inside, the watch is powered by the selfwinding Calibre 5900.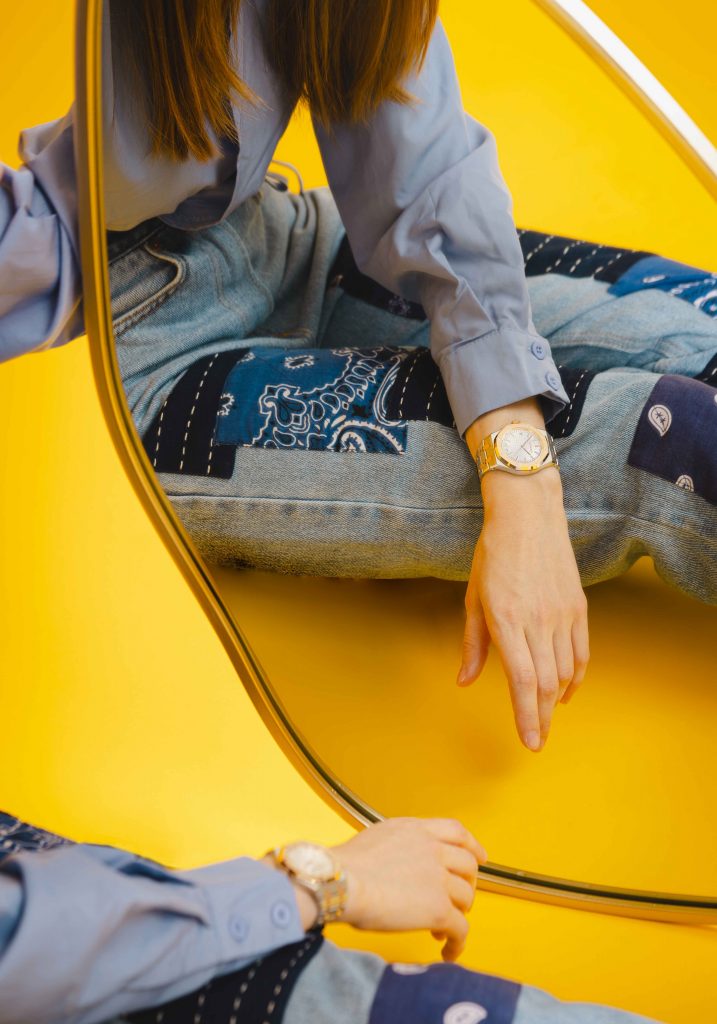 Jessica Lazzarotto, from our Digital Marketing department, picked the cheap fake Audemars Piguet Royal Oak "Jumbo" Extra-Thin "50th Anniversary" with its yellow-gold case and bracelet and smoked yellow-gold-toned Petite Tapiserrie dial. This model is powered by the manufacture's Calibre 7121 movement. Marie de Pimodan, Editor-in-Chief of Lady by GMT wore the top replica Audemars Piguet Royal Oak selfwinding "50th Anniversary" that is housed in an 18-carat pink gold case with a diamond-set bezel and a khaki Grand Tapisserie dial. The watch is powered by the brand's new selfwinding movement – the Calibre 5900.
Camille Guille, Commercial Director and Community Manager for GMT Magazine, chose the high quality fake Audemars Piguet Royal Oak "Jumbo" Extra-Thin "50th Anniversary" for her photograph. This "Jumbo" model pays tribute to the original CA super clone Audemars Piguet Royal Oak 5402 from 1972 with a hand-finished steel case and a magnificent midnight blue Petite Tapisserie dial. The timepiece is powered by the Calibre 7121.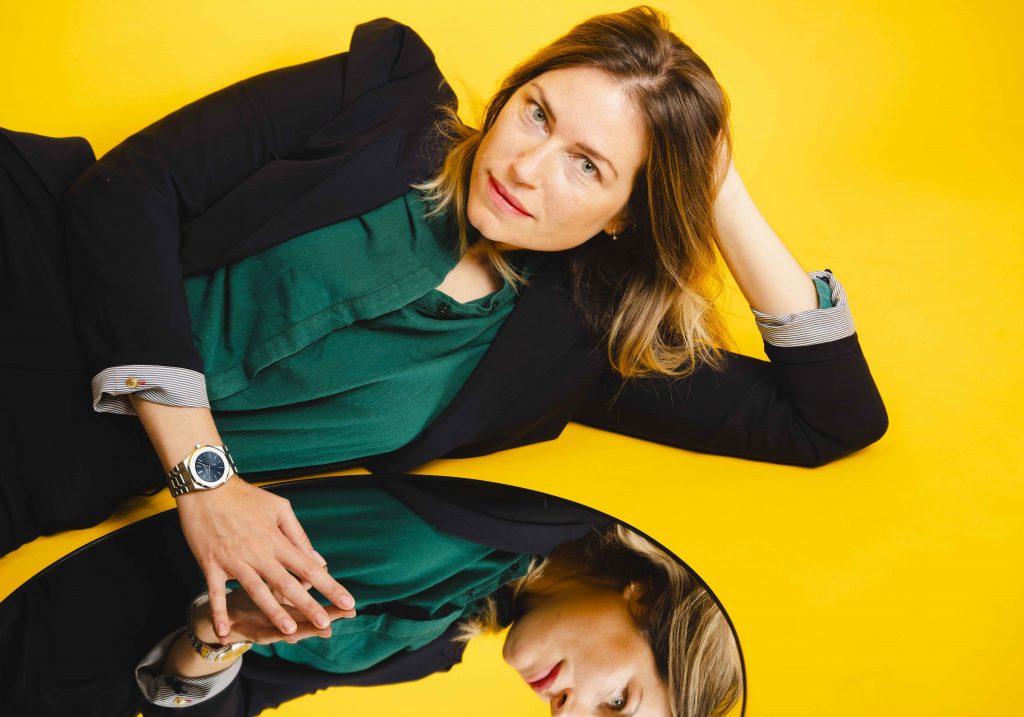 Suzanne Wong, Editor-in-Chief, WorldTempus is showing how gorgeous the Swiss movement replica Audemars Piguet Royal Oak Selfwinding "50th Anniversary" looks on her wrist. This 37mm stainless steel timepiece comes with a blue Grand Tapisserie dial and is equipped with the new selfwinding Calibre 5900 and the "50-years" oscillating weight in rhodium-toned pink gold.